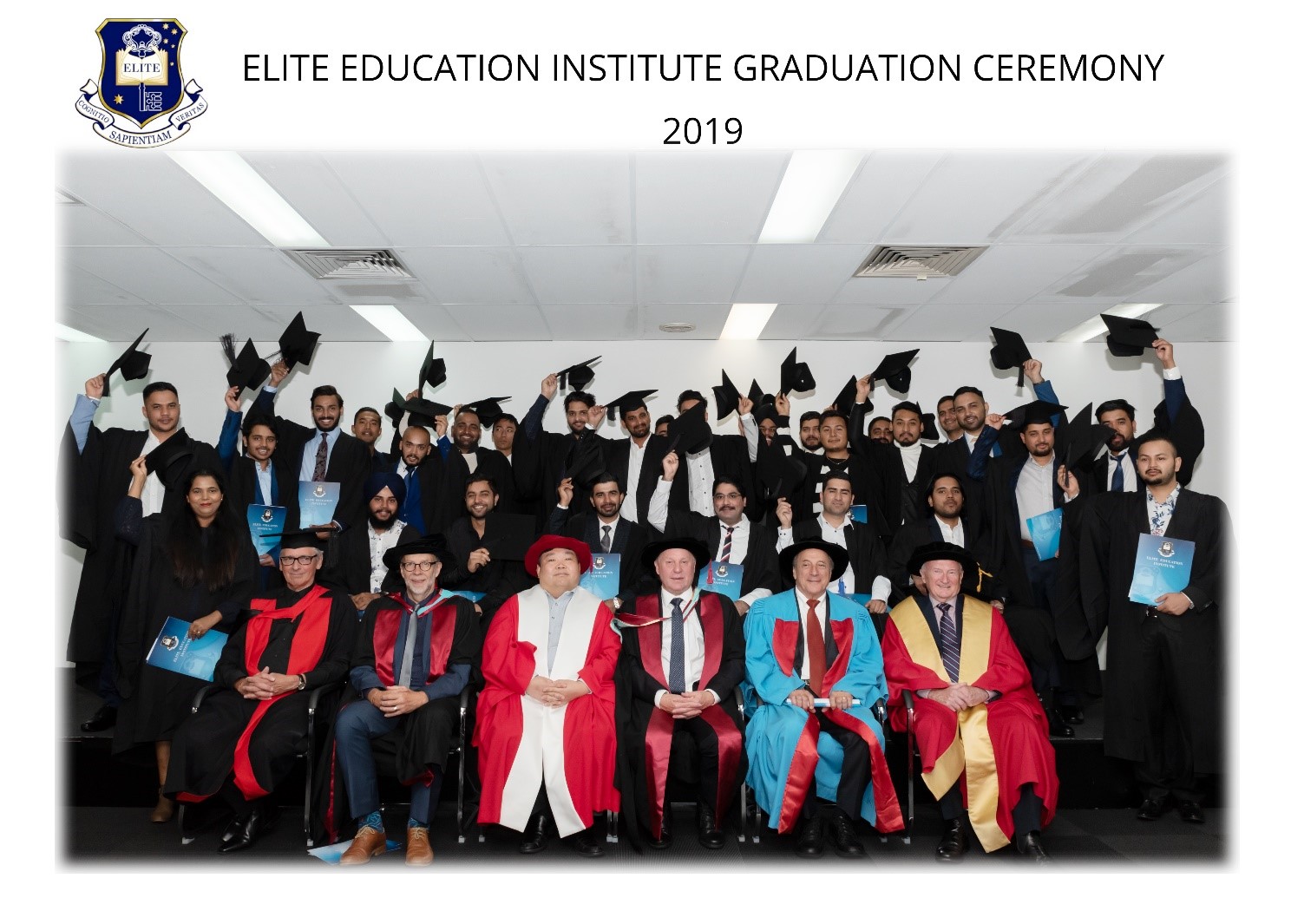 Elite Education Institute has held its first Graduation Ceremony of 2019 on the 5th of April 2019. It was our immense pleasure to share this important milestone with our Graduates, and having the opportunity to celebrate such special occasion with friends and family. In fact, we've had so many Graduates this time around, that we had trouble fitting them all into one photo!
Graduation is what every student works toward and symbolises the hard work and effort students put into their studies. Whilst the Graduation Ceremony marks an ending, it more importantly opens up a new beginning – new adventures and challenges now lie ahead of our Graduates and we couldn't be more excited for them.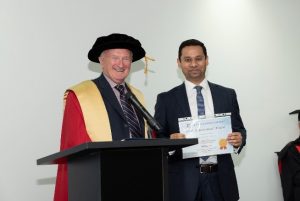 This year we not only celebrated our Graduates, we also acknowledged and appreciated the hard work our Academic Staff put into the development and academic progress of our students. Staff Professional Development is an aspect EEI strongly focused on in the past Academic Year and offered multiple in-house activities to all Academic Staff.  As such, Law Lecturer Sam has been awarded the 2018 CPD Achievement Award, whilst Accounting Lecturer and Academic Support Officer Ada has been awarded the 2018 Teaching Excellence Award.
Graduation also marks the transition from being a student, to becoming an Alumna or Alumnus as a Member of the Elite Education Institute Alumni Association.  With excitement we welcome all EEI Graduates to our Alumni Association, and look forward to being part of their journey ahead!