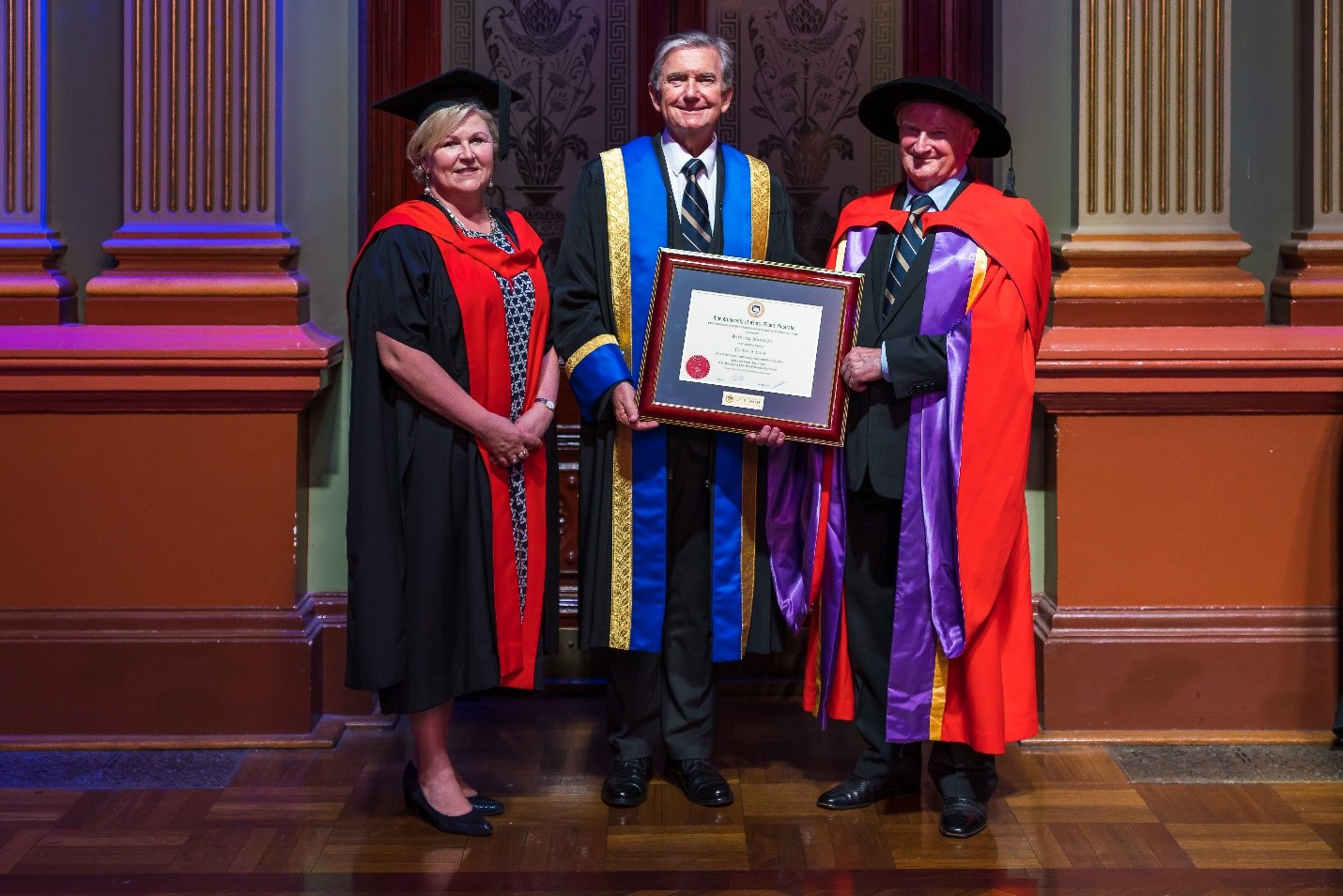 EEI's Academic Dean Tony Shannon at his Graduation Ceremony in April 2019
Lifelong Learning reflects "ongoing, voluntary, and self-motivated" pursuit of knowledge for either personal or professional reasons, and EEI's Academic Dean is a leading by example when it comes to Lifelong Learning and what it reflects.
Professor A. G. (Tony) Shannon AM is an Adjunct Professor at several Australian universities and an Emeritus Professor of the University of Technology, Sydney, where he was Foundation Dean of the Graduate Research School and Professor of Applied Mathematics.
He is on the Board of Trustees of the University of Notre Dame Australia and several small colleges. In 1987, he was appointed a Member of the Order of Australia (AM) for services to education. Professor Shannon joined Elite Education Institute in August 2017 and has since developed countless procedures with significant contribution to the overall improvement of the Institute's Academic Processes as well as the Student Learning Experience at Elite.
Professor Shannon developed a long list of Academic Qualifications over the years, including (but not limited to 😊) a Bachelor of Science (Sydney), Doctor of Philosophy (UNE), Education Doctor (City), Doctor of Science (UTS) and most recently a Doctor of Laws (Honours) (UNDA) (awarded in April 2019).
His contributions to the Institute's Academic Procedures and Governance are invaluable to Elite, and he unceasingly motivates Academics as well as Operational Staff to seek continuous professional development. We hereby congratulate our Academic Dean on his honourable achievement and look forward to further enhance EEI's academic processes and much more.