The Academic Board has the obligation to supervise the development of the Institute's academic activities, and reassure and maintain the highest standards of teaching, scholarship and research processes.  A key responsibility of the Board is the design and review of Academic policies, guidelines and procedures; furthermore, the Academic Board provides quality assurance and monitors the effective implementation of all academic procedures. The Academic Board strives to constantly improving the Institute's academic operation, by providing feedback through review processes scheduled on a regular basis.
Student Representation forms a vital part of the Academic Board Meetings, to ensure that our students rights and interests are heard and taken into account at all times.
John Mack stepped down from his full-time academic position at the University of Sydney in 1997 and has been an Honorary staff member of its School of Mathematics and Statistics since then. In addition to his academic work, he was active in policy development and academic management at departmental, faculty and university-wide levels, chairing the University of Sydney's Admissions Committee for many years and its Academic Board 1991-1997, when he was also a Fellow of Senate. He has had a professional involvement in mathematics education at state, national and international levels for over 40 years and is currently engaged with the NSW BOSTES Review of Stage 6 (Years 11-12) Mathematics as Chair of its Stage 6 Mathematics Curriculum Committee.
Dr Lorraine Bennett's professional life involves a range of senior leadership and academic roles spanning tertiary education, local and state governments as well as not-for-profit and private organisations. The connecting threads are a passionate interest in the areas of: leadership; scholarship of learning and teaching; tertiary education workplace reform and development; change management; quality assurance and improvement; and, organisation and staff capacity building.
The skills and experience that Dr Lorraine Bennett has acquired over 30 years have allowed her to make significant contributions to the prosperity and well-being of a number of organisations and individuals. Fundamental to Lorraine's approach is that access to quality education and learning is the key to improving the human condition. In early 2015, Lorraine moved on from over 13 years at Monash University and later Federation University Australia (formerly the University of Ballarat) in order to pursue a range of part-time consultancy projects.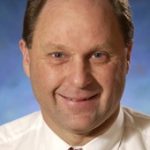 Deputy Vice Chancellor & Melbourne Campus Director
PhD (Monash), M Ed St, BA, Dip. T, Cert A, MACE
Professor Webster comes to us with over 25 years' experience in the higher education sector. Most recently, Professor Webster has held senior higher education academic, teaching and learning, quality and compliance appointments including Deputy Vice Chancellor Academic, Pro Vice Chancellor Quality and Compliance, Australian Universities Quality Agency Audit Director, Director of Regulation and Review and Senior Higher Education Adviser for the Tertiary Education Quality and Standards Agency (TEQSA) and as a Teaching and Learning Fellow. Professor Webster has a PhD from Monash, is a Fellow of the Australian College of Educators, won several awards for his Teaching and Learning innovations and published many books including co-author of the book "Leadership and Management of Quality in Higher Education".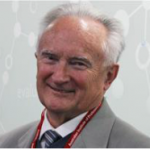 Academic Dean & PG Course Coordinator
MA MLitt PhD EdD DSc FACE FCP
Tony Professor A. G. (Tony) Shannon AM is an Adjunct Professor at several Australian universities and an Emeritus Professor of the University of Technology, Sydney, where he was Foundation Dean of the Graduate Research School and Professor of Applied Mathematics.
He is on the Board of Trustees of the University of Notre Dame Australia and several small colleges. In 1987, he was appointed a Member of the Order of Australia (AM) for services to education.
Emeritus Professor Kevin Tickle has extensive experience in the international tertiary education sector as an academic and educational consultant. He has provided leadership and advice to several colleges renewing and applying for Higher Education accreditation. Most recent consultancies have been for undergraduate and post-graduate accreditation.
As Pro Vice Chancellor and Executive Dean of the Faculty of Arts, Business, Informatics and Education at Central Queensland University, Australia, Professor Tickle led the expansion of degree programs within Australia and internationally through strategic partnerships and oversaw the development of the quality framework for their delivery. He was a leader in the establishment of the Centre for Intelligent Networks, a CQ University research centre, and has successfully supervised many PhD and Masters students. He is currently a Fellow of the Australian Institute of Management, a member of the Institution of Engineers, Australia, a member of the Australian Computer Society, and an Emeritus Professor at CQ University.