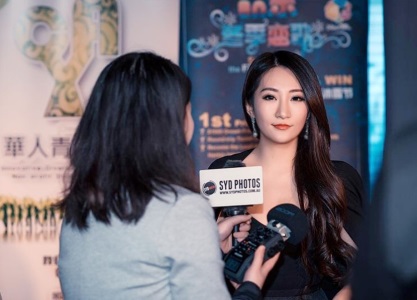 Cecilia Tao, an Elite alumni and one of Elite's first ever graduates was interviewed by a local Australian newspaper on her "path to success" in her newly adopted country of Australia. Cecilia grew up in Harbin, Heilongjiang Province, China. After taking the first prize in the CCTV Cup English Speaking Contest in her home province she was selected to represent China in the Asian Varsity Debates. Cecilia explains she has always been ambitious and career driven – not only with her academic studies but also undertook various extracurricular activities including the piano, ballet, drum, bel canto, guitar, acting and hosting. She came to study in Australia in 2009 both at the University of Sydney and at Elite Education Institute. When she came to Australia she explained she "faced many challenges and experienced many fears" many of these she had to deal with for the first time. She explains: "Whenever I encountered tough times, I will try to encourage myself to sustain a bit longer. I have been through so much in Australia. Now, there is nothing to fear!"
Cecilia adapted herself to the new life quickly during her study at Elite and the University of Sydney. In 2011, Wang Gang (the Vice President and Minister of Science and Technology) was invited by the Australian government to visit New South Wales. The Vice President attended the welcome dinner held by Professor Michael Spence – the president of the University of Sydney. Although Cecilia was still studying simultaneous interpretation as a postgraduate she was honoured to be selected as the simultaneous interpreter for the dinner .
Throughout her studies, Cecilia displayed early signs of entrepreneurship and was always an ambitious young woman. During her studies, she founded Etone Holdings and now serves as the president and CEO of the company. Etone has successfully hosted many large-scale events including "Sing in the Frozen" where she organised the renowned "Ice & snow festival of Harbin" in Australia. Her company has also organised the Spring Festival Gala in Harbin which achieved considerable success. Cecilia's company has many ambitious plans for expansion – including winning the right to host the "Indoor Ice & Snow Festival" and the sole partner for staging the press conference of the China-Australia Media Forum in 2017.
Cecilia has high praises for the Australian education system in general but also more specifically the academic and professional development she enjoyed at Elite. "I am very grateful to all the staffs at Elite. Staffs were always very helpful. "The courses I took was always relevant. It taught me the real-world skills for me to becoming an entrepreneur. The experience of coming to Australia, the friends I have made here, the struggles and the joys that I have experienced will be something that I will cherish in my life forever."