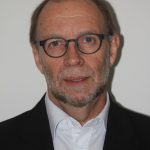 Emeritus Professor Dean Forbes
Chairman
PhD (Monash), M.A. (Papua New Guinea). B.A. (Flinders)
Emeritus Professor Dean Forbes is a Matthew Flinders Distinguished Professor Emeritus at Flinders University, Chair of the Intensive English Language Institute and a management consultant specializing in higher education. He is a Fellow of the Academy of Social Sciences in Australia and was a Public Policy Scholar at The Woodrow Wilson Center in Washington DC.
As Deputy Vice-Chancellor and Vice-President at Flinders University from 2000-2013 he led the international activities of the University and the community engagement program and was acting Vice-Chancellor of Flinders University on over 50 occasions.
A graduate of Flinders University, Dean Forbes completed an MA at the University of Papua New Guinea and a PhD at Monash University.